Tiny Pretty Things and Shiny Broken Pieces comprise a 2015-16 duology by Young Adult authors Dhonielle Clayton and Sona Charaipotra. The plot follows three narrators: Bette, Gigi, and June, all teenage dancers at the fictional American Ballet Conservatory in New York City. They all want good parts in the shows the conservatory puts on, and they all want one of the spots the attached professional company gives to its graduating dancers. The problem is, there are only two spots available every year. The novels deal with heavy subjects, including drug abuse, eating disorders, and issues of class and race. Everything is dealt with in a realistic manner; these are clearly books for a teenage crowd. This past December, Netflix adapted the novels into a 10-episode series of the same name, to mixed reviews. The plot is somewhat similar, but underwent massive changes. Tiny Pretty Things, the series, is a strange mix of familiar and new plot beats that ultimately don't mix well.
When adapting a work for the screen, film and television show creators have freedoms that novelists don't, and vice versa. There are written narrative elements that don't adapt well to the screen, just as there are elements of film that don't adapt well to the written word. Movies adapted from plays can often fall into this trap, especially those whose plots were originally meant to be contained to one room, such as Amazon Prime's recent One Night In Miami. The plot can feel squashed into a tight space, which wouldn't be the case on stage, since the elements are in the same room as the audience.
Recent genre adaptations have also changed things around specifically to cash in on the Game of Thrones fantasy high, as well as the current culture shift to champion social justice issues. All that said, we should be glad to have any adaptations at all; films and television shows, especially when helmed by a large studio or known director, are very expensive to create. That Tiny Pretty Things made its way to screen at all, even if not in exactly the same way as the original source material, is something to be happy about.
The question here is not so much why as it is how. How do these changes affect the story being told and the characters acting out said narrative? After all, filmmakers constantly change story elements for a number of reasons. For example, in the show, Cassie Shore's (Anna Maiche) accident (being pushed from a roof) frames the entire narrative, and it therefore becomes a whodunit mystery. The novels do feature Cassie's accident, but it's on a much smaller scale, and is completely swept aside after it happens in the prologue. Instead, the plot concerns itself with pranks around the school that eventually turn darker. The series is more concerned with the wider world and social justice issues than the novels, which deal more with individual character growth in a relatively realistic environment of a dance school.
Some reviewers suspected the added graphic sex scenes in Tiny Pretty Things were meant to appeal to an older crowd, similarly to the way Game of Thrones drew in viewers. The problem with the addition is that despite the actors being in their twenties, these characters are in high school. If the show runners had simply come up with an original story and set it in a professional ballet company with adult characters, they could do whatever they wanted regarding sex scenes and fewer reviewers would look aghast. Yes, the novels had couples, but anything further than kissing would fade to black. It's worth noting that the novels' conservatory is a boarding school starting at age six, while the series' focuses solely on the main teenage characters. Not everyone's high school experience — especially those inside a ruthless ballet conservatory — was like it is in the movies.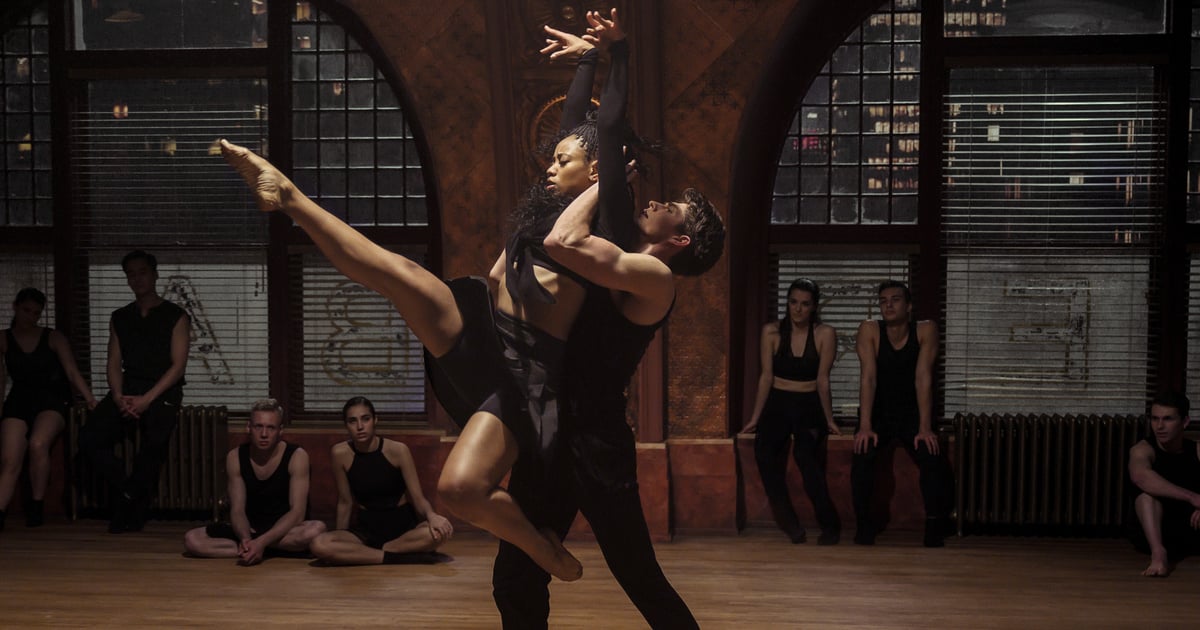 Tiny Pretty Things aged their cast and their subject matter in several areas. Bette's (Casimere Jollete) mother (Michelle Nolden) is still overbearing, as she is in the novels, wanting her daughters to be the best, but now Bette's older sister Delia (Tory Trowbridge) is in a relationship with her choreographer. Neveah (Kylie Jefferson) sees the Archer School of Ballet as a chance to shine that she desperately needs due to problems back home, while in the novels, Gigi (the same character under a different name) mainly had to learn how to stand up for herself. June (Daniela Norman) emancipates herself from her mother in the series, an extreme action not seen in the books. June has a complicated, yet loving relationship with her mother in the novels, who only wants the best for her daughter and doesn't want to see her hurt by dance. In the series, June drastically acts on her anger, while the novels are more realistic — and ambiguous— about where her future lies.
Gigi comes from a loving family in California, while Neveah only has her brother Tyler (Araya Mengesha), since their mother (Karen Robinson) is in jail. Therefore, while Gigi's story is more about standing up to pranks and trying to make friends as the outsider at the conservatory, Neveah's story is also about making amends with her mother and trying to solve the question of who pushed Cassie. The Archer School of Ballet tries to seem legit and professional, but as the series progresses, shady details come out regarding exploitation of the dancers; it's reminiscient of sex trafficking. The novels, on the other hand, also feature an unsavory student-teacher relationship, but it's not nearly as widespread or cliche as the show's version of events. The series Tiny Pretty Things aged things beyond what its original audience expected, in order to bring in new viewers. Sadly, judging by reviews, they weren't that successful.
Tiny Pretty Things, the series, clearly wants to be something different from its teenage-audienced source material. This adaptation took the bones of the novels but constructed a different person around them, with vastly different outer features. On a passing glance, the show and the books may seem the same, but it's quickly obvious that they're not. That said, adapting anything to the screen is a long and difficult process. Ordinarily, it would be a positive in Young Adult publishing that this adaptation happened, but since they altered so much of it, it feels more like a well-delivered backhanded compliment. On the hopeful side, Netflix is also releasing the series Shadow and Bone this April, adapted from Leigh Bardugo's Young Adult fantasy Grishaverse. The book community has their hopes up; I hope we aren't let down.
by Noemi Arellano-Summer
Noemi Arellano-Summer is an arts and culture journalist currently working in the Los Angeles area. She has experience as a writer, editor, copy-editor, photojournalist, and arts critic. She is passionate about arts, history, culture, entertainment, film, and literature. You can often find her roaming through a bookstore or working on her novel at a cafe.