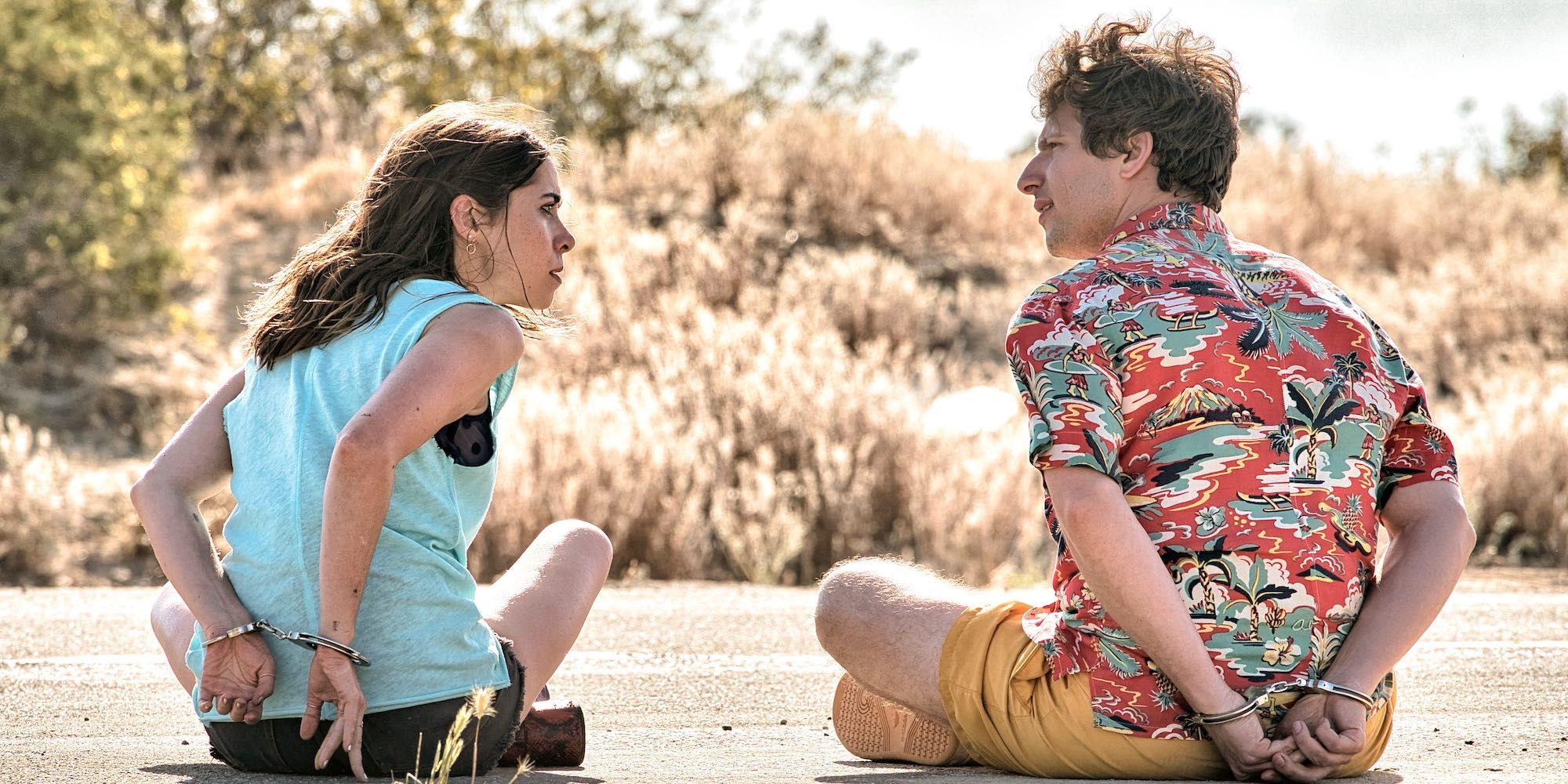 The most popular film of 2020's summer so far is an original Broadway musical from 2016 – and the most surprising part about this sentence may be that it doesn't feel that surprising at all. That's not to say it's a boring or unimportant fact, but at least it's a type of surprise that we can handle by now. It's not an overstatement to say that this year has been a pretty wild one, and after months of dealing with unprecedented events of all types, getting to watch Hamilton over a year before its planned theatrical release doesn't feel like such a strange turn of events after all.
Yet it's also tempting to say that entertainment has never been considered as highly as it currently is. From using art as a form of comfort during the unfamiliar loneliness of self isolation to the numerous lists of books, films, podcasts and documentaries shared through social media as valuable material to use towards social justice education, attempting to separate culture from its direct life consequences feels more irrelevant than ever.
In these circumstances, watching Hamilton opens the door to an unusual amount of discussion. A lot had changed between the America that saw Alexander Hamilton disembark a boat from the Caribbean onto the main land and the one that first watched the musical interpretation of his life inside the Richard Rodgers Theatre in June 2016 – and even though much less time has passed since then, from our perspective, it can seem like just as much has changed between the world that first saw this performance and the one witnessing it today. 2020 has been an extremely peculiar year when it came to time and our perception of it, and few things reflect this as much as the films that have carried us throughout these months.
The almighty US theatrical release date being off the table for most of the year, determining what counts or doesn't count as a 2020 release has become an even more aimless debate than it usually would be. First time releases on popular streaming services probably all count – but what about VOD releases from films released in theatres last year? And how should we think about the older films that have become more popular in the midst of the pandemic while we were all trying to make sense of what was happening? Since we're all watching them in the same way anyways, most likely at home on a TV or laptop screen, does it really make a difference?
Hamilton, for all its weaknesses and the very valid criticism it has received, is also a perfect starting point to think about the notion of time in film this year. Although none of this year's new releases were shot with the slightest idea of what life could look like now, many of them seem to share this concern with time and the way we're perceiving it. As a most obvious example, Lin-Manuel Miranda's musical and characters are thoroughly obsessed with time as a subject: Hamilton writes "like he's running out of time", Elisa begs him to stop thinking about the future and stay in the present to see "how lucky he is to be alive right now", and by the end of it all, the very last lyric tells us that things are still "just a matter of time". Laurens' song apparitions are short bursts of passion, like he is aware that his time on stage is limited, while Burr is contented by slower ballads, willing to wait for life to happen to him rather than make anything happen himself. Musical motifs come and go, tempos speed up and slow down, more than fifty years of history are condensed in less than three hours, centuries of popular debate and discussions are revived in popular discourse in the span of the few hours that followed its release. If there ever was a need for a piece of media that reflects the thorough weirdness of time, Hamilton would without a doubt be a very strong contender.
2020's cinema goes far beyond stories of founding fathers and cheating husbands; but this concern with time doesn't vanish in the slightest in the year's other popular releases. Sometimes, it's an overt theme played in the straightest way possible, such as in Palm Springs, Max Barbakow's time loop romantic comedy. Living the same day on repeat is for many an all too familiar sensation after months of limited outside interaction, and the film rings just a little bit too true when the protagonists either get tired of being stuck, fear returning to a normal life with all its long lasting consequences, or feel both of these sentiments at the same time. The script hits extremely close to a home that was never in anyone's mind while it was being written, and arguably becomes a much stronger experience than it would have been had life turned out to be pandemic-less this year.
As Hamilton shows, there's no need to dive into independent releases to see the prevalence of time as an ever present and ever worrying theme: even Netflix and one of its most blockbuster-like releases of the year fully lean into the matter in Gina Prince-Bythewood's The Old Guard. Although the premise of an action-packed film such as this one could have easily been a thin excuse to watch Charlize Theron and Kiki Layne kick ass for two hours straight (debatably not such a bad thing at all), the second half of the story goes deeper than expected.
Discussions around immortality are not new, and neither are the hypothetical downfalls associated with the condition: the pain felt suffering horrible deaths knowing that they will never come to an end, the heartache of knowing your loved ones will all die before you do, the disconnect that comes with living as an eternal entity in a world that's constantly moving. What makes the film so peculiar is its belief that even immortality has its limits, as the superheroes' gift has been shown to wear off after a few centuries to finally let them slide into nothingness – giving us viewers a story essentially building and contradicting its own premise in the same breath. The Old Guard may not bring much novelty to the table when it comes to immortality in film, but the simple fact that the theme keeps being brought back again and again in new narratives shows how mind boggling eternity and uncertainty remain to us finite beings – something that, once again, many of us had to learn over the course of a year that felt so characterised by unpredictability.
Even 2020 films that aren't concerned with time as an explicit theme show widely different understandings of it in their narratives and rhythm. Kitty Green's The Assistant makes a single work day feel longer than eternity itself when under the tyranny of an abusive boss. Autumn de Wilde's Emma. and Kelly Reichardt's First Cow show such widely divergent understandings of a same time period that the two films may as well be set on two different planets. Entire months in Palm Springs feel inconsequential when every day is an exact repeat of the one before, while only a few days show their potential to change an entire life in Portrait of a Lady on Fire. Comedy specials like Hannah Gadsby's Douglas or Patton Oswalt's I Love Everything filmed only a year ago feel alien in their inoffensiveness, while sequels of beloved films from decades ago like Legally Blonde or Bill & Ted are still as anticipated and relevant as ever. It would be ridiculous to suggest that any of the people responsible for these projects could have had the slightest idea of the world that would end up interpreting them, and yet, they still share an undeniable connection in their concern with the passage of time.
What kind of future can we imagine for cinema based on this first half of 2020? If there's one thing this year can teach us, it is that being too sure of anything probably isn't wise considering how easily our entire world and way of consuming things can end up changing. Yet there is no doubt that this concern with time is something that will still echo for a while in many viewers' minds; and for this, casual filmgoers and confirmed cinephiles are sharing the exact same boat. Looking at the most popular films of the moment in Letterboxd users offers an equally diverse and unexpected overview of time: between recent VOD releases are fan favourites from last year (notably Parasite, Knives Out and Midsommar), or even from a few years before (like Lady Bird or Baby Driver) and nostalgia-tinted rewatches of Pulp Fiction or Spirited Away have a place of honour amongst popular films of the year. A sudden rise of popularity of The Truman Show also seems only surprising in theory as time, films, and the world in general feel more and more confusing. When there's no telling what's right, wrong, true or false, getting to watch Jim Carrey break free from these same worries becomes an unexpected source of comfort.
As we transition into yet another unknown era of life and movies, we will all most likely deal with this return to semi-normality in radically different ways. Some are catching up on decades of entertainment like they're running out of time, others complain about the lack of new releases that would make monotonous days feel more exciting. Film has always been a form of creative expression extremely concerned with time, whether it is in the tight schedules of its actors or the constraints of editing and cinema-friendly runtimes, and now that the physical spaces in which we can consume them have become limited, it's no wonder that the concern of time in film has felt much more present than it did before. No matter what the rest of 2020 will look like, there's no doubt that this unprecedented semester of cinema will have an impact on the way we understand film and on the stories that will be written and produced in this emerging post-lockdown world. What that will look like, however, remains something that only time can tell.
by Callie Hardy
Callie (she/her) is a Belgian New Media student currently living in Dublin. She enjoys female-fronted horror, nostalgic adaptations of childhood classics and every outfit Blake Lively wears in A Simple Favor. She's usually pretty honest, but if you catch her saying that her favourite film is anything other than Lemony Snicket's A Series Of Unfortunate Events, you should know that she's lying. You can find her on Twitter, Instagram and Letterboxd.